About the Author and Sudden Wealth Expert
For over two decades, Robert Pagliarini has helped clients manage, grow, and preserve sudden wealth.
Meet Author & Financial Advisor, Dr. Robert Pagliarini
Robert has spent over 25 years demystifying saving, investing, and insurance, as well as retirement, estate and tax planning to protect his clients and help them achieve their most important goals. Robert is a CFP® Ambassador, one of only 50 in the country, as well as an Enrolled Agent with the IRS. He also holds a Ph.D. in financial and retirement planning.
Robert is an avid reader and writer. In addition to authoring four bestselling books, he also writes for Forbes, which is syndicated to newspapers across the country. He is frequently called upon by the media for his financial expertise. He has been featured as a financial expert on Dr. Phil, 20/20, Good Morning America, Fox Business, Katie with Katie Couric, ABC News, Dr. Drew's Lifechangers, and in the Wall Street Journal, Chicago Tribune, Money Magazine, Newsweek, Los Angeles Times, CNN, and has appeared on hundreds of radio programs.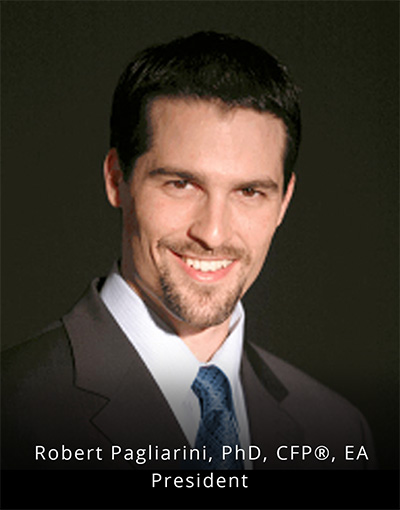 Financial Education
PhD in financial and retirement planning
Enrolled Agent with the IRS
Certified Divorce Financial Analyst
Certified Financial Planner™
Certified Structured Settlement Consultant (CSSC)
Experience
Over 25 years in the financial services field
Previous vice president of firm serving ultra-affluent in Los Angeles
Current president of a nationally recognized wealth management firm, Pacifica Wealth Advisors, LLC
Financial Expertise
Author of four personal finance books
The Six-Day Financial Makeover was a #1 bestseller
Writes syndicated financial columns for Forbes
Speaks frequently on investing and financial planning topics
Do you want to turn your sudden wealth into lasting wealth?
Purchase The Sudden Wealth Solution and learn the 12 principles to secure your wealth.